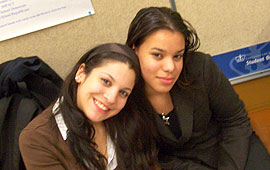 Please help us to better serve our young people! Legal Outreach is in need of the following items; please contact us to arrange your contribution:
If you would like to donate, please e-mail mramos@legaloutreach.org
Items:
Laptops/Netbooks Computers
LCD Monitors
A good digital camera
A laser color printer
Regents text books
SAT prep books
General office/school supplies – chalk, paper, pencils, pens, markers, note books/pads
Books (fiction or nonfiction) that would appeal to high school students.
Gifts:
Gift Certificates
Tickets to Shows, Games and Movies
Services:
Computer Tech Services
Volunteers to provide office support, small meals for LO programs, etc.