Corporate Partners
Legal Outreach works with socially responsible companies committed to equalizing educational opportunities for youth residing in under-resourced communities.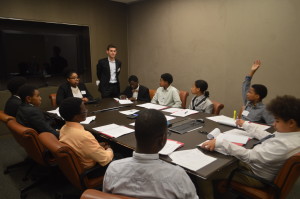 Why Should Companies Partner with Legal Outreach?
1. Highly rewarding and time-efficient volunteer opportunities for employees
2. Mutually beneficial joint projects that double as a socially responsible marketing campaign
3. Exposure to the rapidly expanding Legal Outreach community, consisting of:
A volunteer pool of professionals from diverse fields including law, education, business, politics, and entertainment
Education professionals and institutions
Prestigious New York area lawyers and law firms
Students and their families
Schools and other youth-serving agencies
A Few Examples of How Corporate Partners Support Legal Outreach:
Provide internship opportunities for Legal Outreach College Bound students and graduates
Take part in our Professional Development series by sponsoring a workshop about the Art of Conversation, Dining Ettiquitte, or Dressing for Success.
Expose our students to different career opportunities by sharing with them the various professions that make up the company.
List Legal Outreach as a not-for-profit cause supported by the firm and its employees
Host Legal Outreach events
Link Legal Outreach to corporate Web sites
Provide pro-bono services – legal, financial, marketing, etc.
Provide In-Kind Contributions – printing, catering, awards, scholarships
Legal Outreach will work with your company to develop an appropriate partnership!
Become an Internship Provider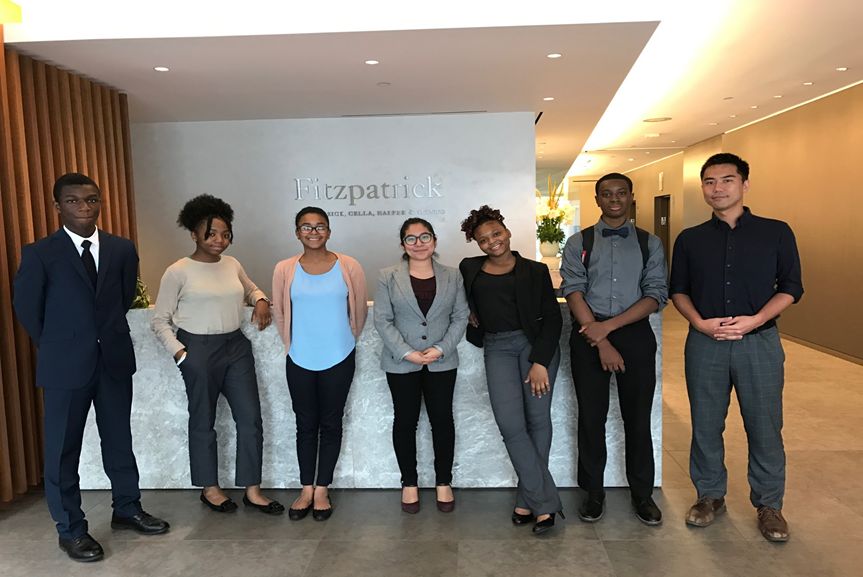 College Bound students have the opportunity to intern at some of New York's top law firms, public interest organizations, financial institutions and work directly with judges for up to five weeks during the summer before their sophomore year of high school. Students gain valuable work experience and a unique exposure to the practice of law and other professions.
Participating law firms and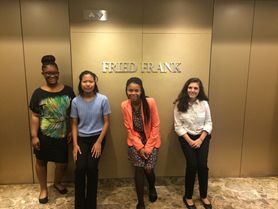 organizations have the flexibility to structure their four-day internships however they choose. Some arrange for students to draft briefs, deliver oral arguments, and participate in mock negotiations. All expose students to a different career path to professions who inspire and motivate them to work hard and pursue professional careers.
Any law firm, public service organization, or financial institution interested in providing four to eight of our students with a four-day internship between July and August are invited.