Vision. Structure. Discipline. Skills. Support.
Legal Outreach prepares urban youth from underserved communities in New York City for higher education, professional careers, and community leadership by using intensive legal and educational programs as tools for fostering vision, developing skills, and enhancing confidence in one's ability to achieve lofty goals. We use the law to attract eighth grade students to a summer educational program that inspires and motivates them to strive for academic excellence. From the 9th through 12th grades, students work after-school, on weekends, and during the summers to enhance the hard skills, develop the soft skills, and build the confidence they'll need to achieve their goals.
Using this approach, Legal Outreach has been changing the educational and professional trajectory of students from underserved communities for over 37 years.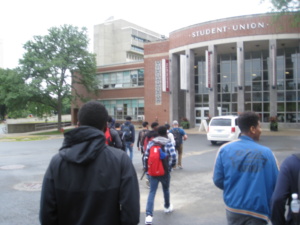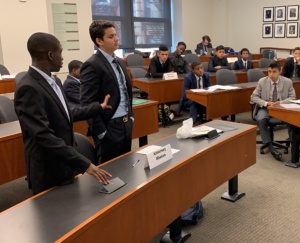 College Bound
A four-year after-school, Saturday, and summer program that prepares students completing the SLI for admission to and success in college and beyond.
Summer Law Institute
A five-week summer program that introduces students completing the 8th grade to the power of the law and the operations of the legal system.