Become an Attorney Mentor
An imp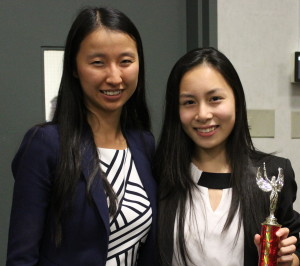 ortant part of the Legal Outreach program is the pairing of students with mentors who are attorneys (in any capacity) in the community. We hope that mentors will serve as role models for our students by meeting with their mentee at least once a month to assist students with their preparation for a constitutional law debate and to build a stonger connection. Being a mentor is a wonderful way to make a difference in one of our student's lives. Many mentors develop close bonds with their mentee and remain a part of their lives until and even after they matriculate to college. We hope you will join the ranks of our 160 current attorney mentors across the city.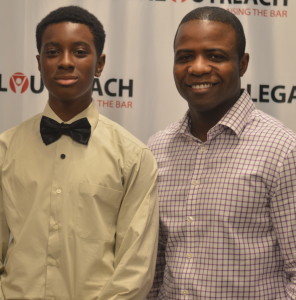 The Legal Outreach Mentoring Program matches students (mentees) from the Legal Outreach "College Bound" program with attorneys and judges (mentors) from the New York City area. Only same gender matches are made. At the beginning of their sophomore year, students are assigned mentors who will remain paired with them throughout their high school years. College Bound students are drawn from New York City public high schools in under resourced communities.

List of participating Attorney Mentors

Attorney Mentor Application

– Apply Online
Debate/Mentor Schedule
Sept. 25, 2023 (wed) – 6pm-8pm New Mentor Orientation (Virtual)
Oct. 19, 2023 (thu) – 5:30pm-7:30pm Meet mentees at Octoberfeast! (In-Person)
Nov. 30, 2023 (thu) – 6pm-9pm Debate 1 (Virtual)
March 21, 2023 (thu) – 6pm-9pm Debate 2 (In Person)
May 9, 2023 (thu) – 5pm-8pm Debate 3 (Qualifying students) (In-Person)
Debate Preparation
Although students prepare for their constitutional law debates primarily with their debate coaches and Legal Outreach staff, mentors assist as well. For example, a mentor might help a student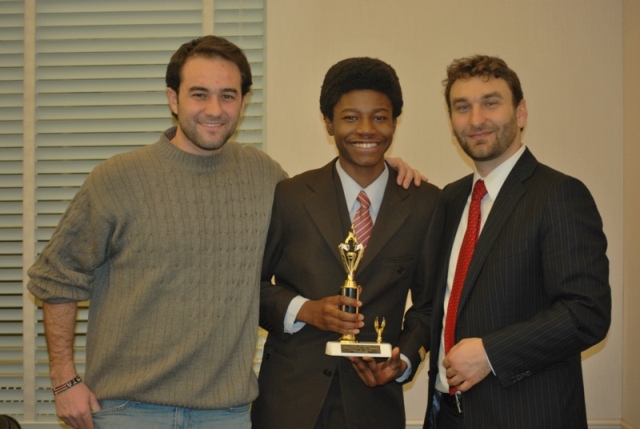 understand a legal opinion, or invite the mentee to practice delivering his/her oral argument before work colleagues. At the actual debates, mentors provide moral support and help judge the competition. While we require mentors to have a law degree, no debate or mock trial experience is necessary, and attorneys who practice corporate law are just as valuable as litigators.
Advisor, Role Model & Friend
Me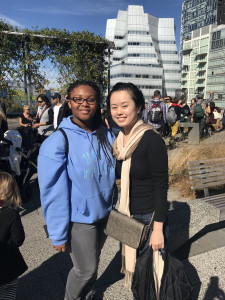 ntors .and mentees also spend time together outside of structured Legal Outreach events. Popular activities include going to movies and museums, sharing dessert at Serendipity, bowling at Chelsea Piers, playing sports in the park, attending a ballgame, volunteering at a soup kitchen, visiting the mentor's office, and enjoying a meal cooked by the mentee's family. Our students face many difficult and intimidating decisions as they prepare for college and mentors who build a strong relationship with their mentee can often impress upon them valuable insights based on their own educational and career paths.
The Commitment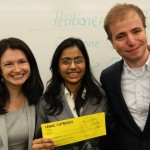 The mentoring time commitment is approximately five hours of face-to-face contact per month, excluding occasional correspondence by email and phone. Most of this contact occurs at debates. Debates, for which experienced attorneys can earn up to three CLE credits per reporting cycle, take place on three Thursday evenings. Social/Cultural events, of which there are two or three per year, are usually scheduled for Saturday or Sunday afternoons on months that no debate is scheduled. We accept mentor applications throughout the year and make mentor/mentee assignments in September. Legal Outreach is available to give a presentation about the mentoring program at your law firm or organization.
College Bound Mentoring Program FAQ's
If you have a question that's not answered here or elsewhere on the site, please do not hesitate to contact us.
Question: How can I become a mentor?
Answer: Any attorney who is interested in becoming a mentor may complete an online application. Please contact us for more information or fill out our online Mentor Application.
Question: Do I have to be an attorney to mentor a student in the College Bound Program?
Answer: Yes, one of the benefits of becoming a sophomore in the College Bound Program is receiving an attorney mentor who will be able to assist the student in preparing for Constitutional Law debates.
Question: Do mentors have to work at a law firm?
Answer: No, mentors are not required to work at a law firm. In fact, mentors don't even have to be practicing attorneys. What matters is that the mentor has gone to law school and understands how to make legal arguments.
Question: How much time would I have to commit to participate in the Mentoring Program?
Answer: Mentors remain with their mentees for three years until the student graduates from high school. If, for any reason, a mentor cannot remain in the program for three years, we will assign a new mentor to the student. Mentors are asked to arrange one outside event with their mentee per semester. In the months that students have debates, mentors generally spend a few additional hours helping their mentees prepare for debates. Mentors are encouraged to make additional contact with their mentees in person, over the phone, or via email.
Question: What if I can't attend all of the planned events for the year?
Answer: Although mentors should try to attend every event, we understand that occasionally mentors go out of town or have obligations at work during the weekend. In those instances, we ask that mentors contact their mentee and the Program Coordinator and try to send someone in their place.
Question: Can my mentee and I go out alone?
Answer: Yes, the most successful relationships are the ones that are developed outside of our planned events. However, mentors must also develop a relationship with the mentee's parents and inform parents whenever they plan to meet with mentees.
Question: As a mentor, would I be required to do any research for the debates?
Answer: No, all of the materials that students need and are allowed to use have already been prepared.
Question: Can my friends participate in the Mentoring Program?
Answer: We strongly encourage mentors to refer their friends and colleagues to the program. In fact, if a number of co-workers are interested in participating, the Program Coordinator can arrange to make a presentation on the Mentoring Program at their place of employment.
What are the responsibilities of a mentor?
Answer: Mentors participate in Legal Outreach's debates and serve as a role model, friend and advisor to their mentee. Regarding the debate program, mentors help their mentee prepare for each debate and serve as a judge at each debate. Debates are twice a year, one held in November and one held in March. Qualifying students may participate in a third debate in late March/early April.
Will I be able to help my mentee prepare for his/her debate if I didn't debate in high school and I'm not a litigator?
Answer: Yes. Our debates are really just moot court arguments. If you went to law school, you'll have no problem helping your mentee prepare for the debate.
Will my mentee's debate preparation fall squarely on my shoulders?
Answer: No. Your mentee will work closely with Legal Outreach as well as a law student debate coach to prepare his/her oral argument. Your mentee will rely on you primarily to practice his/her oral argument and to clarify questions.
Is there anything else I should know about being a mentor?
Answer: If you're assigned a mentee, you will attend a mentor training and learn everything you need to know about mentoring.
"As a new mentor in the program, I find the mentees' enthusiasm infectious and their hard work–particularly on the debates–inspiring! Legal Outreach's staff is professional and dedicated–and my mentee and I look forward to attending all the fun social events they organize. I believe that the program, with several different elements that focus on developing mentees' professional and social skills, is a winning formula for success!" – Jeanette Redmond, Federal Bar Council

"Mentoring with LO has been a refreshingly rewarding experience that easily exceeded my expectations. It is so important to find the time to give back motivating others and LO is a perfect opportunity to do so. I like to think of [Legal Outreach] as 'dream-makers'. They are fantastic at planning, organizing and communicating with mentors." – Toussant Boyce, Freshfields Bruckhaus Deringer LLP

"Legal Outreach has been one of the most fulfilling experiences I have had. From music to dance, from theatre to books, from the Botanical Gardens to walking the Upper East and West side, we've experienced all types of activities. We talk, laugh and have serious discussions on life. Most of all we just like to spend time together." – Lynn Leopold, Family Court