Pathways to Achievement and Community Transformation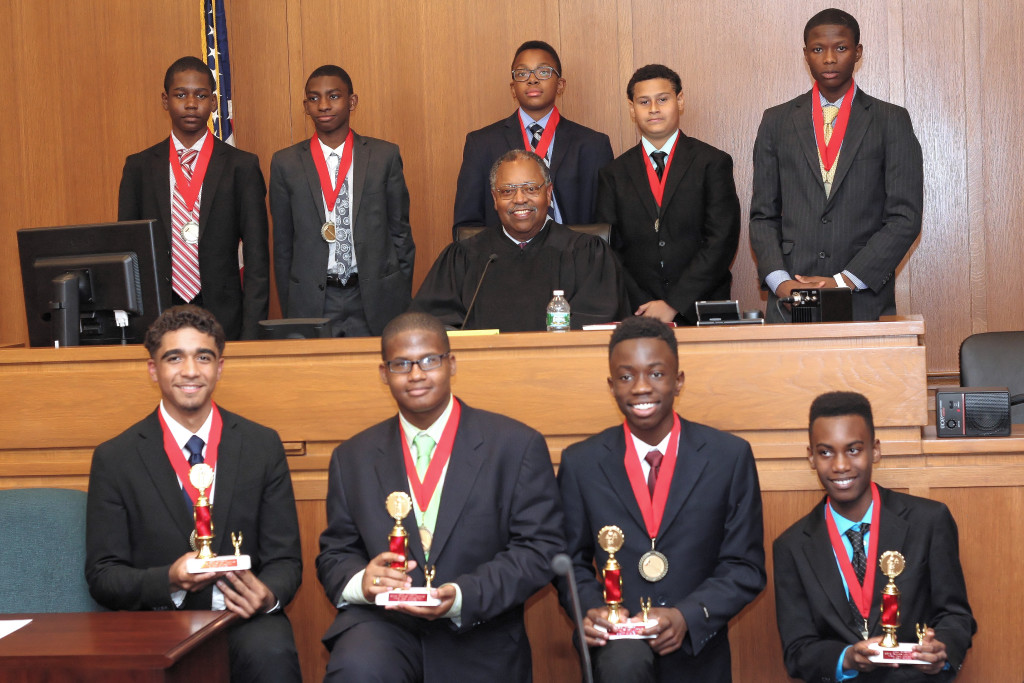 In 2009, Legal Outreach established "PACT" (Pathways to Achievement and Community Transformation), an all-male version of our Summer Law Institute designed to address the growing achievement and outlook gap facing Black and Latino boys from underserved communities. The PACT program was created to achieve the following:
INSPIRE – Provide opportunities for participants to envision themselves in legal and other professional careers.
PREPARE – Enhance critical academic skills (reasoning, writing, critical thinking, and public speaking), instill discipline, and promote the development of study habits that will enable participants to fulfill their academic potential.
SUPPORT – Create systems of mutual support and accountability among like-minded minority boys that will keep them on track to achieving their goals.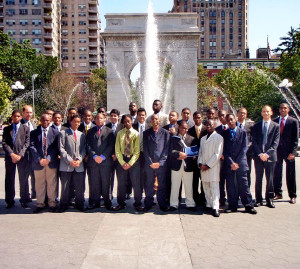 Each year, Legal Outreach recruits rising 9th grade Black and Latino boys to participate in PACT. PACT students are immersed in stimulating professional activities that open their minds to the educational and career possibilities that exist. Students explore the criminal justice process through a class taught by law students, interact daily with lawyers and other professionals, visit a variety of legal institutions, take weekly law-school-like exams, and participate in a mock-trial competition before sitting judges. Each activity allows the rising ninth graders to see themselves in a different light and discover new pathways for the future. At the end of the five-week program, having gained a newfound confidence in their ability to achieve their academic and career goals, PACT participants are invited to join Legal Outreach's four-year College Bound Program.
To date, PACT participants joining and completing College Bound have matriculated to a number of outstanding colleges including Columbia, Georgetown, Wesleyan, Hamilton, Bucknell, and Middlebury. Almost all credit the PACT program for laying the foundation leading to their ultimate success.
The Importance of PACT in Their Own Words…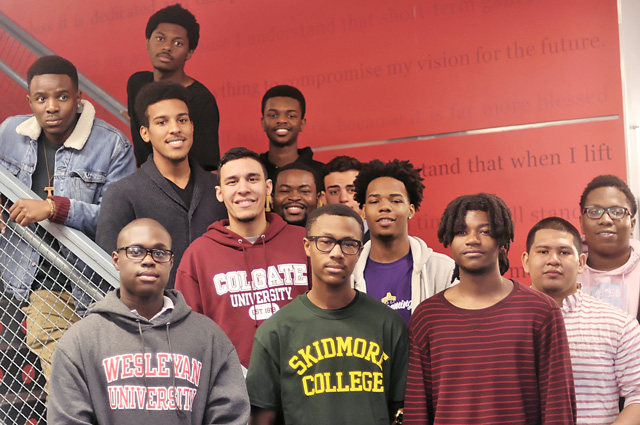 "Very often I limited myself and thought that I was incapable of writing a paper, presenting an oral argument, or cross-examining a witness. The PACT program brought out the best in me and helped me harness my potential. Now I am a junior in college and at the cusp of obtaining my college degree. For that, I am indebted to the program."
– Manny Medina, First PACT Class 2009, Colgate College '17
"After the 5 weeks, I saw a big change in myself. I felt more confident especially as I transitioned to high school – I felt comfortable introducing myself to teachers and participating in class. As far as aspirations, ever since that summer, there is nothing that I've wanted more than a law degree. I am very thankful that Legal Outreach took a chance on me because had they not, I don't know where I would be."
– Jordan Knox, PACT 2010, Georgetown University '18
"In middle school, I did very little to no work. I didn't find a higher sense of purpose in accomplishing my school work. During the five weeks of PACT, I did the most work I've ever done. It was so intense. Upon finishing the five-week program, I knew for a fact that I would be able to go to high school and finish strong. Without PACT and Legal Outreach, I wouldn't have the values, the confidence, the motivation, and the discipline that I do now."
– Hugo Wehe, PACT 2011, Columbia '19
The Results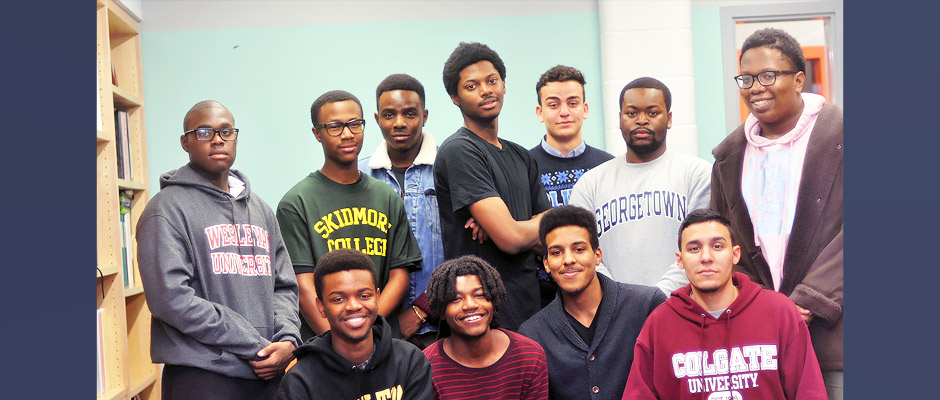 100% of PACT students joining College Bound, complete high school in 4 years compared to 53% of Black boys, and 52% of Hispanic boys who graduate in 4 years in New York City.
87.5% of PACT students completing College Bound are on track to graduate in 4 years compared to 39. 1% national graduation rate.
For more information:
Please contact Massiel Ramos
Resource and Development
Coordinator
(718) 752-0222 Ext. 206