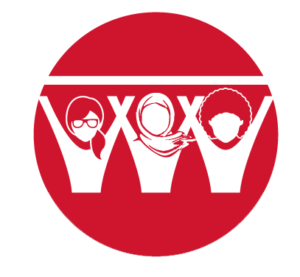 Roadmap to Inspiration Sisterhood and Empowerment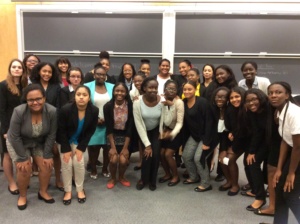 In 2017, Legal Outreach established RISE (Roadmap to Inspiration, Sisterhood and Empowerment), our all-girls version of the Summer Law Institute focused on providing our young minority women with the confidence and skills needed to break through today's glass ceilings. In the summer of 2017, two RISE institutes were funded and took place at Cardozo and Columbia Law Schools.
The RISE Institutes seek to inspire, prepare and support the young women participating in the program. Here's how:
INSPIRE – Provide opportunities for participants to envision themselves in legal and other professional careers. Four times a week, the young women in RISE hear from successful women in various fields, and once a week, they visit different legal institutions. The guest speakers and field trips allow these young women to see the possibilities that are available in their future and gives them the confidence that they too can reach similar or greater success.
PREPARE – Enhance critical academic skills (reasoning, writing, critical thinking, and public speaking), instill discipline, and promote the development of study habits that will enable participants to fulfill their academic potential. Students are immersed in the study of criminal law and trial procedure while preparing to participate in a mock trial competition.
SUPPORT –Create systems of mutual support and accountability among like-minded young minority women that will push them to aspire to greater goals.  The sisterhood that is formed during the institute provides students with a support system that pushes students to work harder, reach higher and to believe that they can do anything they set their minds to.
Given the success of the 2017 RISE institutes, Legal Outreach will continue to recruit 8th grade girls to participate in the program during the summer of 2018, instilling within them the confidence and skills needed to achieve their loftiest goals.